Water damage is one of the most dreadful things that can happen to any property owner. Water damage can cause damage to your structures, flooring, furnishings, and serious health hazards if not handled urgently and professionally.
Water damage is normally caused by leaks from burst pipes, flooding, leaking roofs, blocked drains, and air conditioners condensation. The best way to handle water damage is to contact professional water damage restoration experts as soon as you are affected by water damage to prevent extensive property damage. A good water damage restoration service will ensure your property is salvaged, the water damage is mitigated, restored to its pre-damage condition, and is left clean and safe.
Are you looking for water damage restoration services? Call Sunbird Carpet Cleaning McKinney now for the best and most affordable water damage restoration services.
Why Choose Us?
Sunbird Carpet Cleaning McKinney is a leading local water damage restoration business with highly skillful cleaning and water damage restoration experts. Our experts have gained valuable experience in water damage restoration using specialized modern equipment to evaluate, mitigate and repair water damage. Sunbird Carpet Cleaning McKinney is a certified residential and commercial water damage restoration business located in McKinney. Our team is well equipped to deal with any type of water damage efficiently to ensure your property is habitable as fast as possible after the water damage.
Some of the water damage we deal with include:
Pipe leaks/bursts
Natural disasters e.g., floods and storms
Leaking roofs
Clogged drainage system
We also offer an onsite estimate and our lines are open 24/7 for any water damage and cleaning emergencies.
Water Damage Restoration Process
Our water damage restoration process is designed with efficiency and safety in mind. We ensure we execute your home restoration promptly to allow you to resume your business as soon as possible.
Our water damage restoration process involves the following steps:
Assessment of the damage - Our experts pinpoint the extent of damage and the affected areas to determine the work to be done during restoration. This is used to estimate the cost of water damage restoration and the timeline of the whole process.
Water damage mitigation and removal- In this stage, after the leak is stopped, our experts use high-powered pumps and vacuums to extract the water from the waterlogged area. The choice of equipment is determined by the extent of the water damage.
Dehumidification and drying- Items that were in contact with water are dried in this stage using industrial strength air dryers and dehumidifiers to ensure all furniture and items that were not accessible during extraction are dried to avoid mold formation and rotting.
Cleaning, sanitization, and deodorization- this is one of the most important phases in our process because it leaves your home clean, safe from bacteria, and smelling fresh by using environmentally friendly solutions.
Repairs and property restoration- This is the final phase that ensures your home is left as new. During this stage, damaged properties are repaired or replaced depending on the damage.
Contact us now!
We understand the importance of prompt response when it comes to water damage. Our team of water damage repair is available anytime for any water damage emergency. Do not hesitate to contact us anytime when you have a water damage problem.
Call us now to have our emergency response team give you an estimate for the best and highly affordable water damage restoration services in McKinney.
Remember water damage repair is a time-sensitive process, Call us as soon as you notice any water damage to avoid extensive damage to your property.
FAQ
What's the average price for water damage repair?
Water damage jobs can differ greatly, so the average price may not apply to your situation at all. It may be much lower cost, or it may be higher. The average price for water damage repair is $2,400. This cost can always vary depending on the type and extent of damage incurred, as well as any additional costs to remove mold.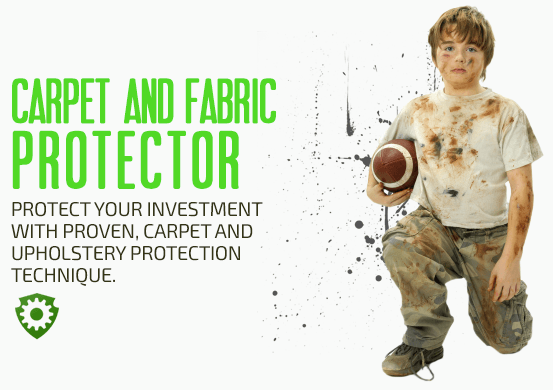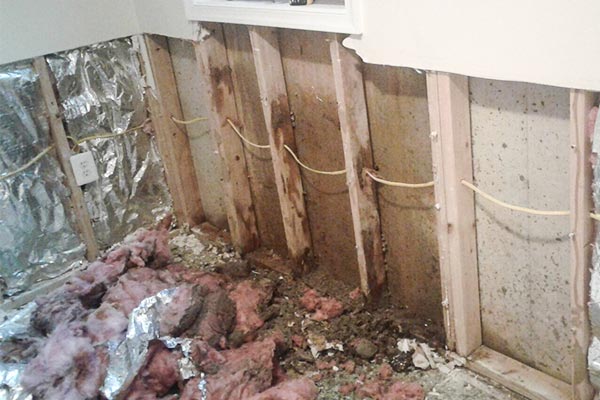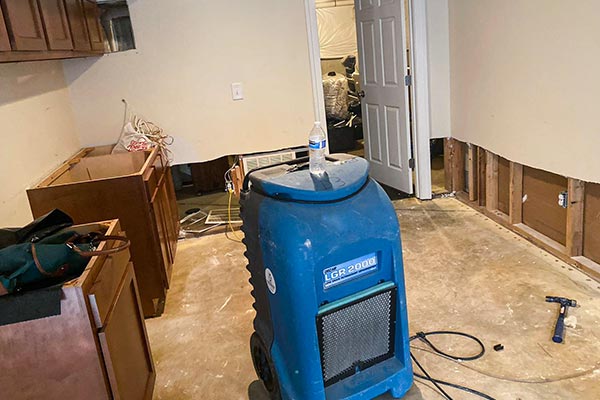 How to mitigate water problems quickly?
You may notice a water damage problem in your house if you spot mold growth, fallen ceilings or walls, leaks, and wet carpets or floors. To mitigate the problem quickly, it is important that you turn off all utilities in your house and call for emergency water damage service right away.
How long is restoration of water-damaged places in your apartment?
It depends on the amount of work that needs to be done exactly. However, the process of restoration typically takes between 24 and 72 working hours which is why it is important you call for emergency water damage service right away.
How is the service performed?
The water damage restoration process depends on a variety of factors, including what caused the damage and how bad it is. That said, there are several common steps that need to be taken:
The professionals will determine the extent of the damage.
Use a pump to remove any standing water from the affected area.
Start cleaning and disinfecting the area.
Inspect the affected area for mold growth and treat if necessary.